As part of our continued commitment to providing a safe and healthy workplace, Phoenix Children's is officially a mandatory COVID-19 vaccination organization, effective October 1, 2021. All new employees must be fully vaccinated prior to starting employment at Phoenix Children's. Having a vaccinated workforce is an important step in supporting our mission to provide hope, healing and the best healthcare for the children in our community.
Featured Jobs
Phoenix Children's Hospital is an Equal Opportunity Employer.
Staff Spotlight
Phoenix Children's employees enjoy unprecedented growth opportunities, excellent salaries and outstanding benefits that allow them to build their careers in clinical and non-clinical fields, amplify the culture of the Hospital and help achieve the vision of becoming a world-class medical institution dedicated to the highest standards in children's health care.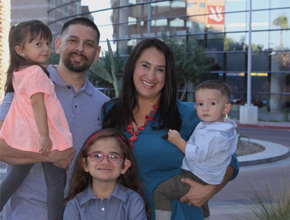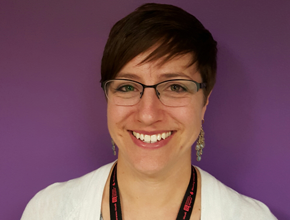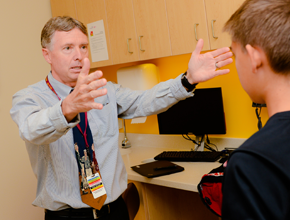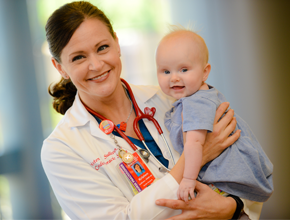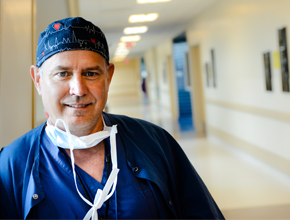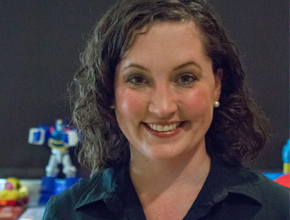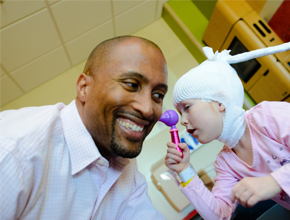 Why Phoenix Children's Hospital?
Phoenix Children's is Arizona's only nationally ranked children's hospital and has grown to become one of the leading pediatric health care systems in the country. Every day our clinical, professional and support staff work collaboratively to deliver on our mission to provide hope, healing and the best health care for children and their families. We embrace the challenges of providing compassionate, high-quality, family-centered care to the most complex patients in the region.

As one of the largest children's hospitals in the country, Phoenix Children's Hospital offers a wide variety of career and professional development opportunities for nurses. As a new graduate nurse, Phoenix Children's offers a variety of opportunities to learn and grow. As an experienced nurse looking to grow professionally or continue your education, Phoenix Children's offers a number of opportunities in nursing education, leadership, or clinical positions.
Benefits
Phoenix Children's is proud to provide employees with a comprehensive and competitive total rewards package. Total rewards includes wages or salary, a full suite of high quality benefits, and wellbeing programs. In addition to your base salary, all employees are eligible for incentive compensation. The benefits offering provide you with Medical, Dental, Disability, Life Insurance, Flexible Spending Accounts (FSAs) and a Health Savings Account with a company match, a 401(k) Retirement Savings Plan with a 4% company match and immediate vesting, and Paid Time Off (PTO) which includes sick and holiday pay. Additional employee benefits include Educational and Adoption Assistance, the Employee Assistance Program (EAP), and a wide variety of discount programs, like Legal, Pet Care, and more. Learn more by taking a look at our Benefits At-A-Glance for eligibility and details, and our annual report to learn more about what we accomplished in the last year and our plans for the future.