About Phoenix Children's
Phoenix Children's has been providing hope, healing and the best health care for children and their families since 1983. But our story, much like the stories of the hundreds of thousands of children we've cared for, is about growth. Today, we stand as Arizona's only pediatric-focused system and as one of the national leaders in advanced pediatric care.
Over the last four decades, we've grown beyond the walls of our hospital to build a network of care centers and facilities that can better serve the children of the greater Phoenix area and of the state of Arizona, as well as from around the world. Our success is a testament to the shared passion our teams have for care and our commitment to working together to bring a brighter future for our patients, our communities and our employees.
There's a bright future waiting for you when you join Phoenix Children's. See how far you can grow with us.
To view all our opportunities, click here.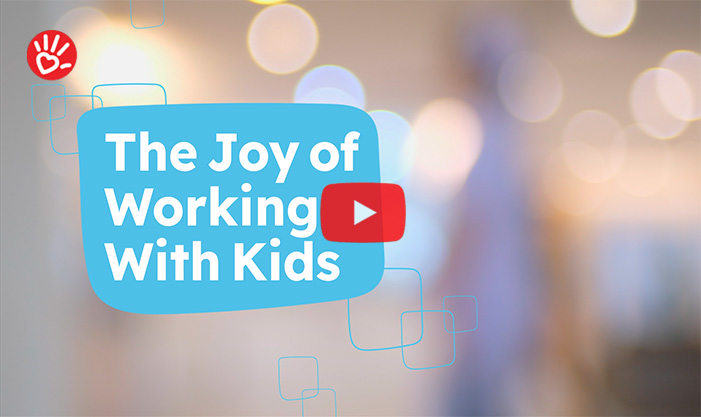 Benefits
Phoenix Children's is proud to provide a comprehensive total rewards package to help our employees live their best lives. Our total rewards benefits go beyond competitive pay and high-quality health plans to ensure you're being covered for almost every moment or event in your life. This includes:
Competitive Wages and Salary
Well-being Programs
Medical
Dental
Vision
Disability
Life Insurance
Variety of Discount Programs
Incentive Compensation
DailyPay
Paid Time Off - including sick and holiday pay
401(k) Retirement Savings Plan with Company Match
Health Savings Account with Company Match
Flexible Spending Accounts
Education and Adoption Assistance
Employee Assistance Program
Award-winning Care in a Great Workplace
When you have the best team possible working together with a shared mission and unrelenting passion for care, amazing things are sure to follow. The following awards and recognitions are proof of what we're able to accomplish together.
Phoenix Business Journal's 2023 Healthiest Employers: Extra-Large Company Finalist
BestCompaniesAZ's 20th Anniversary List of 100 Best Arizona Companies – 2022
Children's Hospitals' Solutions for Patient Safety
Children's Surgery Verification by American College of Surgeons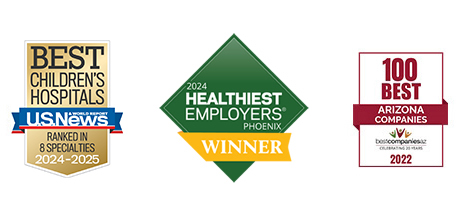 Phoenix Children's is one of the nation's largest pediatric health systems. It comprises Phoenix Children's Hospital – Thomas Campus, pediatric specialty and urgent care centers, community pediatric practices, outpatient clinics, ambulatory surgery centers, and community-service-related outpatient clinics throughout the state of Arizona.
To learn more about Phoenix Children's, click here.
To view all of our locations, click here.